Manx birdwatchers asked to record Christmas sightings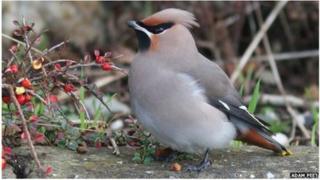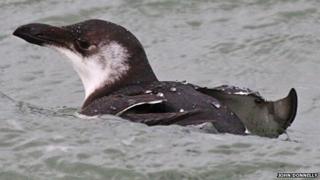 Twitchers in the Isle of Man are being encouraged to take part in a competition to record visiting bird life around the island over Christmas.
Bird conservation charity Manx BirdLife is running the competition for the third year after 110 species were spotted in 2012.
Spokesman Mark Fitzpatrick said it was a "great thing to do with the family".
The competition will run from 25 to 31 December and sightings should be sent to the Manx BirdLife website.
'Rich bird life'
Mr Fitzpatrick said: "Last year 110 species were reported on the Isle of Man during the Bird Race, while in the first year 103 were reported.
"It will be interesting to see the results this year. Whether you just watch birds in the garden or want to go further afield it is great fun."
"As well as local birds there may be the chance to see lots of interesting species including waxwings, a winter visitor from northern Scandinavia and Russia."
Last year sightings included resident birds such as stonechats, robins and cormorants, and winter visitors to the island such as twite, whooper swans and great northern divers.
Those interested can submit their sightings with the date, place and species by email, twitter or by using the form on the website.