Hundreds with discoloured water after mains pipe burst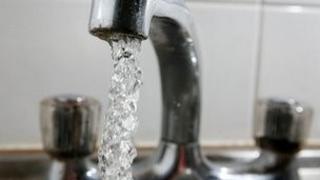 Hundreds of householders in the Isle of Man have been advised of a potential discolouration problem with water supplies after a "major" mains burst.
The Isle of Man Water and Sewerage Authority said the pipe in Tromode has been repaired but it had led to water discolouration in some areas.
Homes in Saddlestone, Farm Hill, Braddan, Willaston, Union Mills and Strang have been affected.
Customers are being advised to run cold taps until water runs clear.
Quality Manager Karen Westcott said: "Our engineers had to isolate the main to fix the pipe and the discolouration is purely the coating inside the pipe which has been disrupted.
"We are asking people to run the cold tap in their kitchen until it clears as it is taking longer than normal, but if they continue then it will clear and be absolutely fine to drink".