Isle of Man Electric Railway revamp approved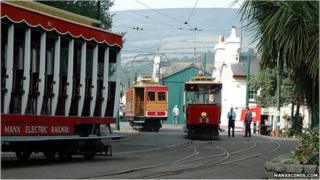 Refurbishment of an electric railway station in the east of the Isle of Man has been approved.
The plans for Laxey, which will cost almost £700,000, include "renewing ballast, sleepers and rails".
The department of community, culture and leisure (DCCL) said the funding was approved in Tynwald earlier this month.
A spokesman from the Laxey regeneration committee said it is hoped the work will also "make the area more appealing and safer for pedestrians."
Construction of the Manx Electric Railway began in the 1890s and typically its season runs between March and August every year - although special events are arranged during the winter months.
A DCCL spokesman said work is expected to begin in November and be completed by March 2014.