£2m Isle of Man special needs college to open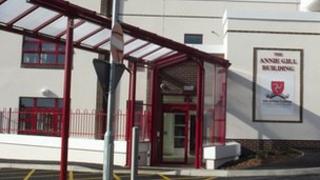 A £2m college facility designed to give people with special needs the chance to learn "life-enhancing skills" will open in the Isle of Man next month.
The Annie Gill Building at the Isle of Man College in Douglas is designed for students over the age of 16.
It includes a physiotherapy room, classrooms and a cafe which will be used for student work experience.
Acting Principal, Ian Sheard said it will cater for those with significant learning difficulties and disabilities.