Southern Agricultural Show: Farmers to thank public for snow help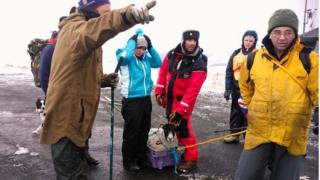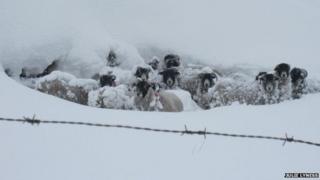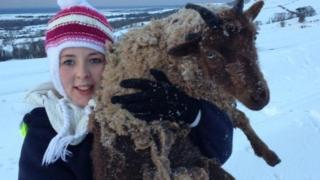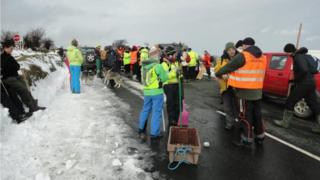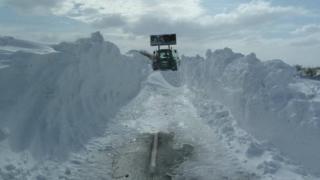 Isle of Man farmers will use the Southern Agricultural Show to thank the Manx public for their help and support during March's heavy snowfall.
More than 16,000 cattle and sheep died as a result of the island's worst snowfall for 50 years.
Belinda Leach, of the Manx National Farmers Union, said it was the "perfect opportunity to say thank-you".
Hundreds of people gave up their time in March to help recover animals buried in massive drifts.
Support package
Many farmers also helped to create paths to remote areas to help stranded and isolated neighbours.
In May the Manx government announced a £600,000 support package to help those who suffered the worst losses.
It is estimated that 12% of the national breeding flock and 18% of this year's lamb crop was lost.
Thousands of people are expected to attend the annual two-day show held at Great Meadow in Castletown this weekend.
Hundreds of animals from all over the island will be entered in various classes with the highlight the crowning of the supreme champion.
Last year Sulby farmer Derek Griffin's Hereford bull won the title. Mr Griffin and his five-year-old Polled Hereford bull went on to complete a double victory at the Royal Manx Agricultural Show.
As well as classes for traditional livestock the weekend will include local food and craft stalls, vintage machinery, children's entertainment and dog shows.