High public interest prompts Isle of Man ferry meeting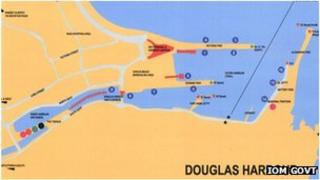 "Very high interest" in plans for a new ferry service on the Isle of Man has prompted shipping operators to hold a public meeting.
The Ellan Vannin Line, owned by Manx company Sea Alliance aims to introduce a freight service this year and a passenger service in 2014.
All island operations are currently handled by the Steam Packet Company.
Sea Alliance head Kurt Buchholz will update progress at an open meeting in Nobles' Park at 18:00 (BST) on Friday.
He said: "During the last two months we have experienced a very high level of interest in the project from business here and abroad and from the general public.
"People have asked so many different questions that we feel it would be good to hold a meeting."
The event is expected to outline several issues including the impact of having an alternative ferry service, as well as a price comparison between various companies currently operating in the Irish Sea.
Sea Alliance hopes to supplement the cargo service currently being offered by the Steam Packet company by utilising smaller vessels. It also hopes to charter a passenger vessel to establish a new service before the TT festival next June.