Isle of Man film exhibition to open at Erin Arts Centre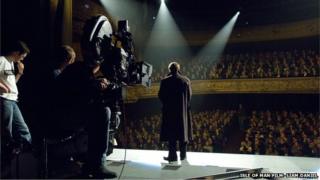 A photographic exhibition charting 18 years of film-making on the Isle of Man is set to open.
The display features images of actors, including Johnny Depp and Gemma Arterton, who have worked on Manx-based productions since 1995.
Since becoming a popular film location, the island has hosted more than 100 films, including Chico and Rita, gained an Oscar nomination in 2012.
The exhibition at the Erin Arts Centre opens on 24 July.
Mike Reaney from Isle of Man Film said the event is intended to be "A thank you to local people who have supported and worked on these movies."