Former Manx Grand Prix winner in hospital after Southern 100 crash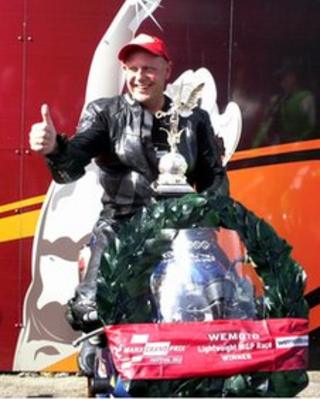 A former Manx Grand Prix winner remains in Noble's Hospital after a crash at the Southern 100, race organisers have confirmed.
Ross Johnson, 49, from Lincoln sustained "serious but not-threatening injuries" in a crash during Thursday's 600cc race on the Isle of Man.
Mark Madsen-Mygdal, 23, lost his life in the same race.
Organisers said they are investigating all three fatal accidents at this year's meeting.
A spokesman said they "wished Ross a speedy and full recovery and that further information will be released as appropriate".
Southern 100 Welfare Officer Wyn Evans MBE said: "His injuries are not life threatening and his condition is described as comfortable."
Mr Johnson is regular at the Southern 100 and won the Lightweight race at the Manx Grand Prix in 2012.