Ramsey forest project launched by Manx Wildlife Trust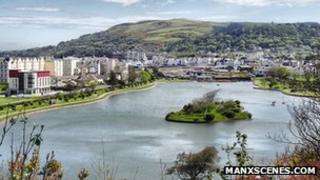 A 30-year project to create the first Manx forest is being launched as part of celebrations to mark the 40th year of the island's wildlife trust.
The Ramsey Forest will reduce flooding, boost tourism and create a green backdrop for the north of the island, Manx Wildlife Trust said.
The aim is to plant more than 20 sq km (65,600 sq ft) of countryside within and around the town of Ramsey.
Andree Dubbeldam, from the trust, said it will be a long-term project.
"The benefits, however, will last a lifetime," he said.
The Manx Wildlife Trust is a conservation charity working to protect the both the Manx environment and is responsible for 21 of the island's nature reserves.
More information about the project is available online.