Work begins on Isle of Man special babycare unit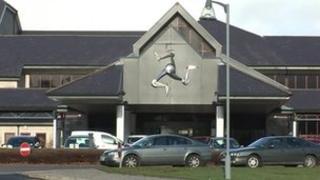 Preparatory work has begun on a £4m facility to provide intensive care for newborn babies on the Isle of Man.
The funding was approved by Tynwald as part of the department of health's budget plan for 2013.
The neonatal unit is to be built next to the existing Jane Crookall Maternity Ward on the hospital site in Braddan.
Health minister David Anderson said: "It will allow us to keep pace with advancements and offer first-rate medical care for newborn babies."
Tynwald members will be asked to approve the next stage of funding for the neonatal unit in October.