Douglas West by-election: Christopher Thomas wins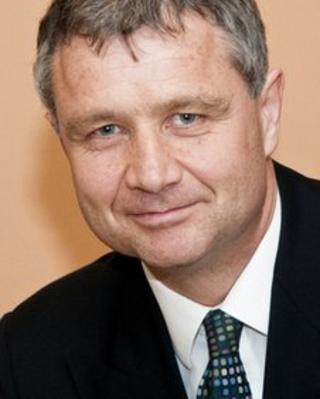 The voters of Douglas West have elected Christopher Thomas as their new member of the House of Keys (MHK).
The financial analyst from Douglas received 676 votes (41.7%), 277 more than retired fire officer John Skinner (24.9%). Clive Dawson was third.
Mr Thomas said: "It is my privilege to serve to people of Douglas West as their public representative in the coming three years".
The seat is vacant after Geoff Corkish was elected to the Legislative Council.
Social worker and former Rushen MHK Quintin Gill finished in fourth place with 229 votes (14.3%).
In total 1,614 votes were cast which represents a turn out of around 40%.
'Do my best'
Mr Thomas, 50, who is married with three children, said: "I'd like to thank all my supporters and every single person that voted for me.
"I pledge to them and everyone else in this constituency and this island that I will do my best to serve them".
Mr Thomas, originally from Sussex, has worked for more than 20 years as a technical specialist supporting ministers of finance and economy.
The High Court of Tynwald, the parliament of the Isle of Man, has two branches - the House of Keys and the Legislative Council.
The House of Keys has 24 members who are elected every five years from 15 island constituencies.
The current members were elected at a general election on 29 September 2011.