Japanese artist supports Manx beach clean campaign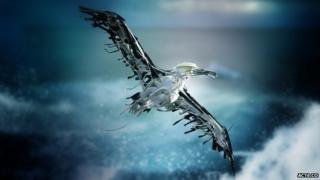 A well-known sculptor from Japan is to visit the Isle of Man to support the efforts of volunteer beach-cleaning organisation, Beach Buddies.
Sayaka Ganz, who has made a name for herself by creating animals from recycled plastic, will visit the island between 15 and 25 of May.
She will work alongside volunteers on 15 May at an area called The Sound on the south coast of the island.
Ms Ganz will be exhibiting at the Isle Gallery in St John's until 14 June.
Of her work, the artist said: "I only select objects that have been used and discarded.
"My goal is for each object to transcend its origin by being integrated into animal or organic forms that are alive and in motion."
Beach Buddies is a volunteer organisation, set up in 2006, with the vision of making the Manx coastline the cleanest in Europe.
Organiser, Bill Dale said: "Sayaka Ganz will be joining Beach Buddies with a view to collecting items over the week to create something very special."