Manx heart charity frustrated as free screenings missed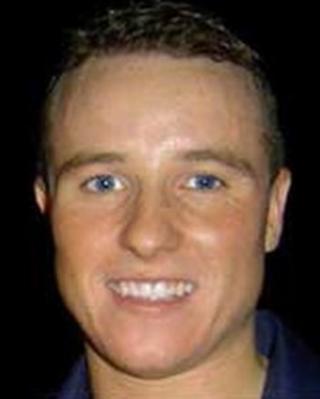 An Isle of Man heart charity offering free screenings has spoken of its "disappointment and frustration" after more than 50 people failed to turn up.
Paula Lunt set up Craig's Heartstrong Foundation in memory of her son, who died from a undiagnosed heart defect in April 2005.
Mrs Lunt said: "It breaks my heart to see such a missed opportunity. I wish that Craig had been given this chance."
The charity screened about 450 people over the weekend in Douglas.
Since 2006, more than 4,000 people have been screened in the island by the foundation, with more that 100 defects detected.
According to Cardiac Risk in the Young (Cry), who help to deliver the screenings, 12 young people in the UK die of undiagnosed heart defects every week.
Qualified doctors and technical staff from Cry use the screenings to detect any possible symptoms of hypertonic and dilated cardiomyopathy.
'Can't bring him back'
Mrs Lunt, 55, was unaware her son had been suffering from an undiagnosed heart defect which can cause hypertrophic or dilated cardiomyopathy and lead to sudden death syndrome.
Subsequent tests showed he suffered from long QT syndrome, which had been handed down by her.
She added: "If we had known about Craig's condition we could have got him the right treatment. I can't bring back my son but it's some consolation knowing I can help other local families before it's too late for them."
"It is very disappointing and frustrating when people don't turn up for the free screenings."
The charity is planning its next screenings for 14 to 35 year-olds in August.
They are currently trying to raise £60,000 to equip all 34 of the island's primary schools with defibrillators, having already supplied 55 to high schools and sports clubs across the island.