Record seizures prompt Isle of Man drug warning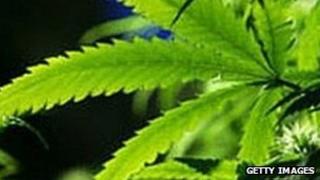 Record hauls of illegal drugs were seized by police at the Isle of Man's sea port last year, figures show.
Officers intercepted cannabis with an estimated value of £500,000, heroin and cocaine valued at £18,000 and 321 ecstasy tablets - worth about £2,000.
A police spokesman said increasingly sophisticated intelligence meant the figures had never been higher.
About 40% (34 out of 85) of Isle of Man prisoners are currently serving sentences for drug-related offences.
"The Isle of Man courts come down hard on drug-related crime," said the Chief Constable of the Isle of Man constabulary, Gary Roberts.
"That is part of the message we want criminals in the North West of England to understand - if you risk importing drugs to the island, you could find yourself here for a very long time."