Isle of Man pre-school credit scheme to continue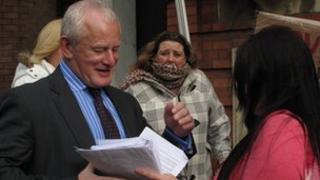 A credit scheme for pre-school care which was introduced after thousands of Isle of Man parents opposed cuts in childcare will continue until 2014.
The scheme was introduced in March 2012, shortly after the Manx government withdrew funding for 11 pre-school facilities in a drive to cut spending.
At the time the decision prompted protests outside Tynwald.
The system will mean a contribution of £350 a year for all families and £1,500 a year for lower earners.
According to government figures the scheme cost £481,833 last year, as opposed to the £1.7m bill for providing pre-school places for all.
There are currently 37 providers of pre-school education, operating 45 pre-school facilities.