Isle of Man fisherman fined for undersized catch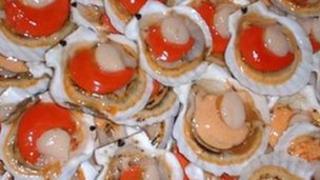 The skipper of an Isle of Man fishing vessel has been fined £3,000 for taking undersized scallops from Manx waters.
Robert Parton was sailing the Benolas PL11 off the coast off Maughold Head when Sea Fisheries officers boarded the boat on 14 February.
His vessel was detained in Douglas after officers found a quantity of scallops below the legal size of 110mm.
Parton pleaded guilty on 15 February when he was issued with the fine and ordered to pay costs of £125.