Unemployment rises in Isle of Man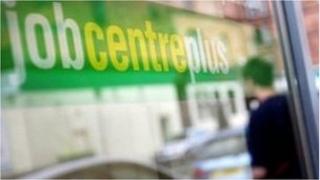 The Isle of Man has seen a 0.3% increase in the rate of unemployment, according to official Treasury figures.
At the end of January 2013 there were 1176 people out of work, compared with 1020 in December 2012.
The Isle of Man Treasury's monthly report shows unemployment rates during the first month of 2013 to be higher among men (844) than women (332).
Currently the industry reporting the highest rate of unemployment is the hotel and catering sector.
Treasury Minister Eddie Teare said: "A significant increase in unemployment is not unusual in January, with a post-Christmas downturn in retailing and hospitality adding to the winter reduction in construction activity.
"However, the underlying trend is towards rising unemployment. In the run-up to the forthcoming Budget I have consulted widely with the business community and these figures are consistent with the pressures being faced by those sectors which depend on the island's domestic economy rather than international markets."
The unemployment level in the Isle of Man currently stands at 2.6%, compared with 7.7% in the UK, according to the Office for National Statistics.
"While our unemployment rate still compares favourably with other places there is no room for complacency here and supporting job opportunities remains a top priority for this government," said Mr Teare.