Isle of Man's private rental sector standards views sought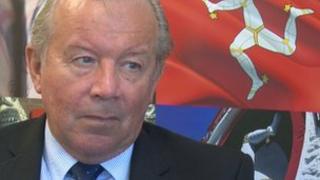 A public consultation has begun over the standard of accommodation in the Isle of Man's private rented sector.
The Department of Social Care is inviting comments on draft legislation to ensure basic standards are met.
The Landlord and Tenants (Private Housing) Bill 2013 aims to achieve a fair and reasonable balance between the rights of landlords and tenants.
Social Care Minister Chris Robertshaw said the island needed effective regulation of private rented housing.
He said it was "essential if existing and prospective tenants are to have confidence in private rented housing on the island".
'Basic decency'
He added: "This legislation is not about creating another layer of bureaucracy for landlords, it is about bringing together existing legislation and creating a set of minimum standards which landlords and their properties must meet."
According to the Social Care Department, the legislation would give it the power to take action against a small minority of irresponsible landlords whose properties did not achieve standards of basic decency.
The bill would make it illegal to operate as a landlord unless minimum standards are met.
If Tynwald approves the bill it could come into operation early next year.
The public consultation will run for six weeks and more information is available online.