Bushy's brewery awarded beer tent contract until 2015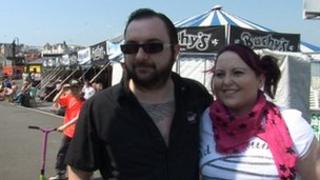 Bushy's brewery has been given a three-year contract to use a Douglas Council car park for its beer tent during the Isle of Man TT races.
The brewery's tent at the Bottleneck car park in Douglas has been a fixture of the TT festival sine 1997.
Owner Martin Brunnschweiler said he was "extremely relieved" by the decision but "frustrated" by the time it has taken.
The announcement was made after a three-month tendering process.