Olympic torch relay prompts early TT road closure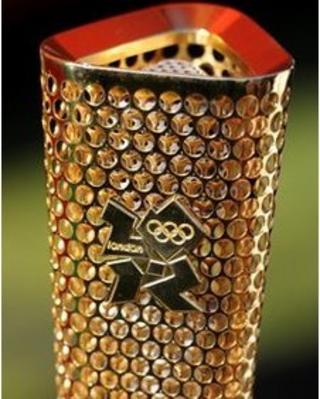 The arrival of the Olympic Torch Relay in the Isle of Man has prompted an early TT festival road closure.
On Saturday, 2 June the road will close between Quaterbridge and Braddan Bridge at 10:00 (GMT) ahead of the first official day of racing.
The island will host the Olympic torch as it journeys across the British Isles in the run-up to the Games in London.
So far 23 people from the Isle of Man, including vicar Cyril Rogers, have been announced as torch bearers.
TT sidecar
The torch will arrive at Ronaldsway airport from Liverpool on 2 June at 09:40 GMT before it journeys around the island.
During its visit, the torch will be carried through Douglas, Onchan, Ballasalla and Castletown.
It will return to Ronaldsway at 15.55 GMT before flying to Belfast.
During the day, the Olympic torch will be carried in various vehicles - including a sidecar driven by multiple TT winner Dave Molyneux.
A full list of road closures for the TT 2012 is available online .
The full are available the BBC website.