Isle of Man Newspapers considers more job cuts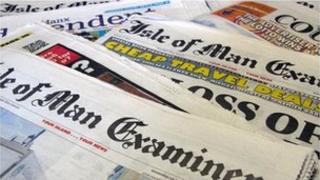 Isle of Man Newspapers is considering making further job cuts at its offices on Peel Road in Douglas, following an internal review of the company.
Last month seven members of staff and some casual posts were axed when printing was moved to Sheffield.
The company currently employs 53 people in the Isle of Man and managing director Helen Byrne said "staff are being consulted" on possible cuts.
The firm publishes the Examiner, the Manx Independent and the Courier.