Isle of Man council houses refurbished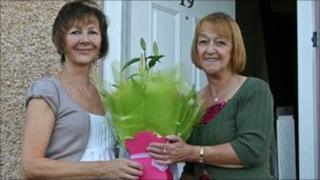 Town Commissioners in the north of the Isle of Man have spent almost £1m on improvements to a group of 1950s council houses in the area.
Ramsey town council allocated £900,000 to refurbish 18 homes in Brookhill Road and Seamount Road.
The changes include new roofing, rewiring, new windows and fencing along with fitted kitchens and bathrooms.
Lead member for housing and property, Mary Bruce, said the improvements would free up housing for larger families.