Isle of Man Literary festival dates confirmed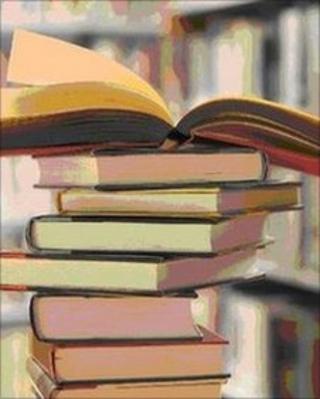 It has taken passion and perseverance but plans are about to unfold for a new literary festival on the Isle of Man.
The event, to be held 28-30 September, has been awarded sponsorship by the Isle of Man Arts Council.
One of the organisers, local author and publisher John Quirk believes there is enough local appetite to make it work.
As well as bringing artists to the island it is hoped the festival will also provide a platform to promote the talent of local writers.
Mr Quirk added: "We're not expecting to be able to create a huge festival overnight, we want to build over time."
It is thought the festival could be held over three or four days and include a variety of author talks, Q&A panels, workshops, book launches and signings.
'Big business'
The organising committee has now to attract private sponsorship and establish a festival website.
The aim is to run it as an annual event with profits being ploughed back for future years.
As the event becomes more established it could bring visitors and writers to the island as well as providing literary entertainment for book-loving locals.
"Literature festivals are big business around the British Isles - there are around 250-300 a year and people do travel to these events from afar," said Mr Quirk.
"One of the issues facing us is the fact that any prospective visitor will have to cross the Irish Sea, and the additional cost that brings with it but if we can make it an attractive proposition, then, over time, I don't see why we can't attract festival-goers to the island."