Douglas council plans to increase CCTV coverage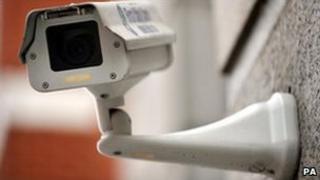 Douglas council is planning to increase the number of CCTV cameras in public playgrounds around the capital.
Pulrose, Willaston, Nobles Park and the promenade are all included on a list of priority areas.
It is thought the plans are still at an early stage and the level of project funding is yet to be decided.
Councillor David Ashford said: "More CCTV cameras in Douglas would mean increased protection for council assets and peace of mind for parents."
Douglas council is hoping the move will be part-funded by the government.
"Obviously with the public safety element we are hoping we can work with in partnership with the department of home affairs, although this is not guaranteed yet," said Mr Ashford.
"It has been mentioned before that there might be some money available from the Seized Assets Fund which is where the police have actually seized assets from anyone and anything that is involved in crime."