Major refurbishment planned for Douglas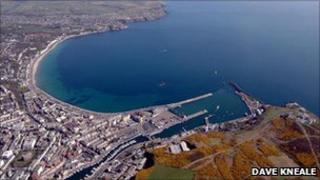 Douglas is to be given a multi-million pound facelift after the council pledged £2m towards the cost.
The central shopping area will be repaved and new street lights and seats will also be installed.
Douglas's mayor Ritchie McNicholl said: "We are on the verge of some much needed improvements to the town centre".
The government is also expected to contribute towards the cost of the revamp.
Mr Ritchie added: "It is vital, especially in these difficult economic times, the Isle of Man continues to invest in projects that will give business every possible assistance in continuing to grow our economy and provide employment".
At the beginning of 2010 Treasury Minister Anne Craine said town regeneration across the Isle of Man would still go ahead despite the tough economic climate.
The government hopes the projects will reinstate a sense of civic pride and help to boost the local economy.