Alderney chief executive Roy Burke quits job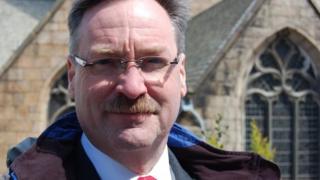 Alderney's top civil servant will leave the island in June after four years as States chief executive.
Roy Burke is taking up a new post with the government of St Helena in the South Atlantic.
He has been Alderney Chief Executive since April 2010 and previously worked for the UK Department for Transport.
He said it had been a difficult decision to leave, but said he would keep a home in Alderney so he could return regularly.
Francis Simonet, chairman of the States of Alderney Policy Council, said Mr Burke had made an "enormous contribution".
Mr Burke said: "I am confident that the organisation is moving in the right direction and I wish my successor well in capitalising on the excellent start we have made."