Channel Islands to push for reinstatement of VAT relief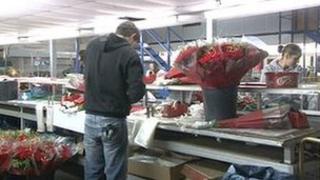 Politicians and business leaders from Jersey and Guernsey have travelled to the UK to push for a reinstatement of VAT relief on selected products.
The UK Treasury withdrew Low Value Consignment Relief from companies in the Channel Islands in April 2012.
This followed concern it was being abused by mail order companies to avoid paying tax on products such as DVDs.
The delegation will speak to an all-party group of MPs about relief for fresh produce like flowers and herbs.
Guernsey's Chief Minister Peter Harwood said: "If we keep on getting the message out, we can use our friends in the all-party parliamentary group to help to lobby... on behalf of our industry."
Jersey's Minister for Foreign Affairs, Senator Sir Philip Bailhache, also travelled.
An estimated 1,000 jobs were lost after the tax relief, which allowed goods under £15 to be sold from the islands to UK customers without VAT, was withdrawn.
The decision had prompted companies such as HMV, Healthspan and Moonpig to downsize their mail order operations or leave entirely.
However, the move also affected growers, some of whom had warned the islands' governments not to allow the relief to be abused.
A legal challenge brought against the UK Treasury's decision to withdraw the relief was lost in the High Court in March 2012.