Guernsey States wants 'tighter control' over businesses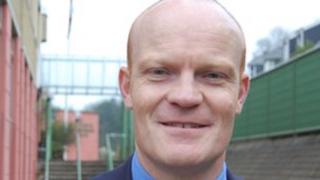 Government owned businesses are to be subjected to tighter scrutiny under new plans by Guernsey's government.
Guernsey Electricity, Guernsey Post, Aurigny and the States-owned company that operates the island's fuel vessels are to be affected.
A new States committee is being set up to make sure the taxpayer-owned companies are working effectively.
The new group is a sub-committee of the Treasury and Resources Department, which controls the shares.
The committee will make sure they offer value for money in the way that they are run.
Its first role will be to outline objectives for the businesses in areas such as quality of customer service and sustainability.
Treasury and Resources Minister Gavin St Pier says one area that could fall under the spotlight is fares at States-owned airline Aurigny if the airline is the sole operator on the Gatwick route from April.
He said: "By establishing this dedicated resource within the department, the overall intention is to become an increasingly effective and active shareholder in the businesses that the States owns.
"If Aurigny becomes sole operator on the Gatwick route, this may include controls for fares and pricing on the service, as well as targets for service reliability, efficiency and capacity."