Guernsey Overseas Aid helps 80 projects in 34 countries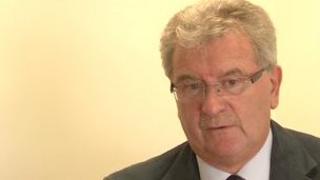 The States of Guernsey helped 80 projects in 34 countries in 2012, the Overseas Aid Commission has revealed in its annual report.
It gave more than £2.74m in grants to the schemes in Africa, Asia and South America.
Most of the funding went to projects in Africa with just over £400,000 going to Kenya.
Funding was similar to 2011 after the States rejected calls to increase the overseas aid budget.
In 2012 the Commission received 185 applications from 109 different charities and humanitarian agencies. The Grant Aid Budget for 2012 was £2,600,000.
Applications for grant aid was just under £6.5m with applications ranging from £4,400 to the maximum of £40,000.
Poorest nations
In its annual report, overseas aid said it had to reject grants for projects worth £3.3m due to budget constraints.
Deputy Mike O'Hara, commission chairman, said he understood concerns over sending money overseas during an economic downtown.
"I think the report underlines just how much difference a relatively small individual grant from the commission makes to some of the world's poorest people," he said.
"The commission was very mindful that Guernsey is currently experiencing challenging economic circumstances and this may lead to comments that any funds and resources should be directed to local needs.
"However, despite such challenges and wealth distribution disparities across the community, Guernsey is a relatively wealthy community with a range of statutory and non-statutory agencies and organisations providing additional support.
"The commission is very mindful that in the countries and regions receiving grant aid support there is no such safety net."