Guernsey States decide against outsourcing Beau Sejour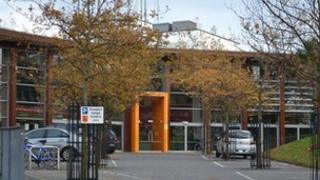 Guernsey's government has decided against plans to outsource the management of its main sport and leisure centres.
The Culture and Leisure Department was considering offering the private sector the management of Beau Sejour and Footes Lane but has decided against it.
Culture and Leisure Minister Deputy Mike O'Hara said they would now look to develop a more commercial focus.
It was hoped outsourcing the facilities would provide savings for the States.
Three companies applied to operate the loss-making Beau Sejour Leisure Centre and Footes Lane stadium.
'Worthwhile exercise'
Deputy O'Hara said: "Having assessed the three detailed tender submissions, the project team concluded outsourcing alone would not produce significant benefits.
"Beau Sejour and Footes Lane are both very highly valued by the community. They provide a key focus for local sporting, leisure and recreation activities and for island life in general.
"We therefore have to ensure we continue to provide the appropriate services, but we also have to act in an increasingly commercial way whilst ensuring access to the whole community."
Adrian Lewis, chief officer of the Public Services Department, worked on the tender process and said it was a worthwhile exercise as it identified what potential savings could be made.
Mr Lewis added there was no benefit to outsourcing so it would continue to be run by the department.