Guernsey States departments 'failing' to hit savings targets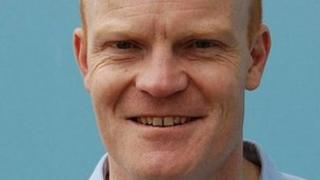 States departments are failing to meet their savings targets, according to Guernsey's Treasury and Resources Minister.
Deputy Gavin St Pier has been outlining the progress of the Financial Transformation Programme (FTP).
He said he had written to all departments asking them to find other ways of saving money, but that no areas have been identified.
He said it was time for the States to look at developing an alternative plan.
In December, Chief Minister, Deputy Peter Harwood, said if the States failed to meet the savings targets taxpayers would have to make up the difference.
Deputy St Pier said the FTP had not delivered as expected.
He said while savings have been made since FTP was introduced at the start of this year, departmental targets have not been met.
"It is of significant concern to the Policy Council that the forecast benefits for the whole FTP have - for the first time - dropped below the £31m target, especially bearing in mind that this was a minimum target and that departments were asked to identify projects capable of overachieving on their targets by 10%," he said.
Under FTP the States committed to identifying £31m of annual savings from its overall budget by the end of 2014.
Deputy St Pier announced in January that £16.15m had been saved to date of the five-year budget.