Paul Arditti: Alderney people 'angry' at resignation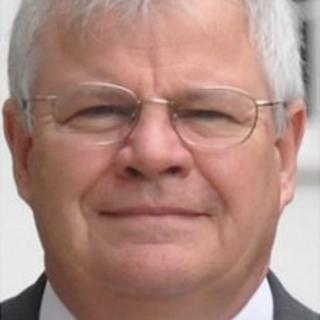 An Alderney politician says people in the island are angry he has been forced to stand down as Chairman of the Policy and Finance Committee.
On Wednesday Paul Arditti lost a vote of no confidence over his handling of an an issue with Alderney Electricity
He said he was "bitterly disappointed" by what had happened.
Mr Arditti said a petition was being circulated expressing the public loss of confidence in the States of Alderney.
He said: "I was shocked at the beginning of the process but when it came to the voting it didn't surprise me at all. I felt bitterly disappointed for the public.
"They are angry about what was done and how it was done. It was all done in my absence and with charges not put to me."
Seven members of the nine member committee had asked Mr Arditti to step down over alleged inappropriate conduct in dealing with Alderney Electricity.
He refused, prompting the no confidence debate at Wednesday's States sitting.
States member Francis Simonet, who led the motion, replaced Mr Arditti in one of the island's most senior positions.
The vote does not affect Mr Arditti's positions as States member or Alderney representative in the States of Guernsey.
Despite losing his post as Chairman of the Policy and Finance Committee, Mr Arditti said he wanted to continue to serve as the island's representative in the States of Guernsey and head up the Scrutiny Committee.