Guernsey radio spectrum charge 'will hit customers'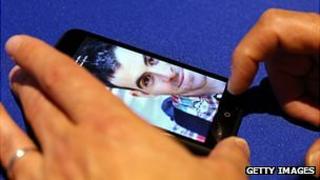 Moves to charge for the use of Guernsey's radio spectrum could result in customers paying more, phone companies have warned.
Wireless services such as mobile phone calls and mobile internet connections are run through the spectrum.
Commerce and Employment Minister Kevin Stewart said operators should pay towards the limited resource.
The department is holding a consultation on the issue, which ends on 3 June.
Eddie Saints, chief executive of Sure, said: "We view this as an attempt by Commerce and Employment to introduce what is effectively a new States tax, in order to meet some of the costs of the States' deficit.
"It would directly penalise Guernsey consumers, who would end up having to pay higher prices for their telecom services."
'Specifically targeted tax'
Daragh McDermott, corporate affairs director at JT, said: "The Channel Islands are already an expensive place to do business.
"Telecoms operators will be under even greater pressure to potentially pass on further regulatory costs to their customers."
Ian Campbell, CEO of Airtel-Vodafone said: "This would be an additional tax specifically targeting mobile telecoms providers.
"While we understand the need of the government to find sources of revenue, telecoms operators already pay more tax than any other industry in Guernsey. We pay 20% tax on our profits, a further 0.5% on profits to the industry regulator and a special tax specifically on our buildings."
A department spokesman said while the consultation was separate from discussions about the roll out of 4G services, those were on hold while the spectrum review was being carried out.