Missing French yachtsman search off Guernsey suspended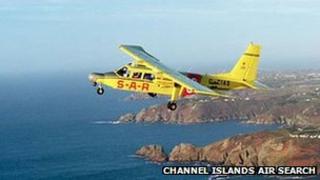 A major air and sea search for a man who has fallen overboard from a French yacht off Guernsey's south-west coast has been suspended.
He was onboard a vessel called Jouvente and is believed to have fallen overboard late on Saturday night.
The search had focused on the area around the Hanois Lighthouse.
Tony Pattimore, deputy harbourmaster, said the search was suspended pending further information.
The Channel Islands Air Search plane, Guernsey Ambulance and Rescue and Guernsey Police were all involved in trying to find the man.
Officers have also been speaking to the three other men onboard the craft to try and determine what happened.
The plane scoured a "very large area" around the lighthouse between 02:00 and 04:00 BST but despite good visibility the man was not found.