Guernsey Sea Cadets get carnival funding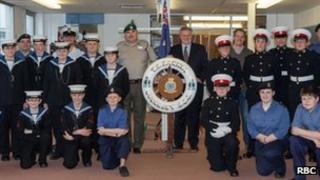 Guernsey's sea cadets will benefit from the 2013 harbour carnival in August.
The event raised £24,000 in 2012 and one of the event organisers, Michael Ozanne, said he hoped to match that amount.
He said the sea cadets would get 50% of the total amount raised, with the rest going to a range of other local charities.
The Sea Cadets is open to people aged 12-18 and introduces them to skills including sailing and rock climbing.
Paul Mooney, commanding officer of the Guernsey Sea Cadets, said: "The money raised should enable us to purchase a new Trinity 500 boat, allowing cadets to gain boating qualifications that complement those earned during the winter months.
"Any left-over funds will go towards renting a new headquarters as we are currently based in the Sydney Vane House in Admiral Park, which is due to be redeveloped."
The Harbour Carnival is organised by the Guernsey Round Table and sponsored by RBC Wealth Management.