New school to open in St Peter Port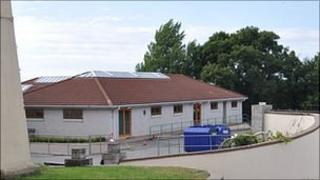 A school for pupils with significant social, emotional and behavioural difficulties is to open in Guernsey in September.
Les Voies School will accommodate pupils aged between four and 16.
The school will be based at the site of the Link Centre on Collings Road in St Peter Port.
The Link Centre was strongly criticised in a review of the education system by Denis Mulkerrin published in January 2012.
The centre was described in the review as a hugely overstaffed babysitting service, costing £1.3m a year to run.
Jonathan Furley, who was appointed as the head of the centre in September, has been heavily involved in planning its development into a school and will become its first head teacher.
One of the key recommendations of the review was that the Link Centre should become a special school, capable of placing pupils when mainstream education is no longer considered viable in the long term.
Mr Furley said: "One of the main advantages of the Link Centre becoming a school is that we can offer public exams such as GCSEs and other formal qualifications to our students,
"We have written to parents to explain the changes and also asked them if they would be interested in forming a new Parent, Teacher and Friends Association similar to those in operation in other schools."