La Houguette reception to run above maximum capacity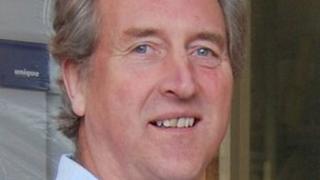 A Guernsey primary school reception class will run above its recommended capacity from September.
The education department said the class at La Houguette will run with 30 pupils, above the maximum 28, to accommodate a larger intake of pupils.
Two weeks ago parents in the La Houguette and Vauvert catchment areas were asked to consider alternative schools as places were oversubscribed.
The parents have now received letters confirming places for their children.
The education department said some parents had chosen to put their children in the Castel, St Andrew's and St Martin's schools.
'Late register'
At Vauvert Primary School, two reception classes will be run a fraction below its maximum class size of 25 with 49 pupils in total.
Education Minister, Deputy Robert Sillars, said: "The reality is that we have some schools with significant spare capacity and some where class sizes are reaching their limit.
"If we run two classes in the reception year then we must bear the cost of those two classes for the whole seven years of primary education at that particular school.
"It has been a complex process this year; especially when we continued to receive registration requests several weeks after the deadline and some parents did not even register their child at all."