Guernsey Chief Minister asks PM for details on tax deal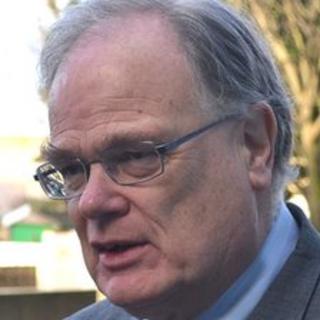 Guernsey's Chief Minister Peter Harwood has written to David Cameron asking for more detail on a proposed tax agreement between the island and five EU members.
In a two-page letter, Deputy Harwood welcomed the piloting of the new information sharing plan, which is based on the US FATCA agreement.
Mr Harwood said he would present a report to the States "on the assumption that there is sufficient information".
The plan, called "the G5 pilot", would enable automatic information exchanges.
France, Germany, Italy and Spain, along with the UK, would be a part of the pilot, which would focus on tax information held about non-domiciled residents.
'Fighting fraud'
Mr Harwood confirmed the island's involvement would be debated by the States later in the year.
The letter contained several reassurances of the island's commitment to tax transparency.
"Guernsey firmly believes that common global standards are the most effective method of fighting fraud and tax evasion," he wrote.
"We also welcome the communiqué issued by the finance ministers of the G20 on 19 April urging all jurisdictions to move towards automatic exchange of information with their treaty partners."
Guernsey has already committed to signing up to the US Foreign Account Tax Compliance Act.
It forces US taxpayers to declare financial assets held overseas and overseas financial institutions to report on assets owned by US taxpayers.