Sark 'should continue with reforms' says Lord McNally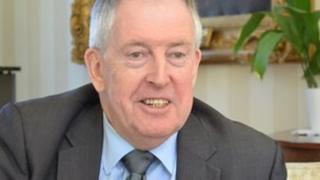 Sark's government should continue with reforms, says a UK minister.
Lord McNally, the minister responsible for Britain's Crown Dependencies, said Sark can develop a system of good governance in its own way.
The minister addressed the government, Chief Pleas, on Wednesday, a week after it narrowly voted against appointing a full time civil servant.
He said the UK government would allow the island to determine its own equality and democracy.
However he said Sark had no option but to evolve and ignoring its international obligations was not an option.
He said: "I am worried there are tensions in Sark that should not be in a community which has so much going for it.
"They really have a duty to put in place a framework of government that can give it harmony and stability."
The move to create a small civil service was first recommended in an independent review of Sark's government carried out by Belinda Crowe, a former UK senior civil servant.
Lord McNally told Chief Pleas the report and the appointment of a temporary civil servant had given the option to take forward an agenda for reform.