Guernsey retained firefighters' section axed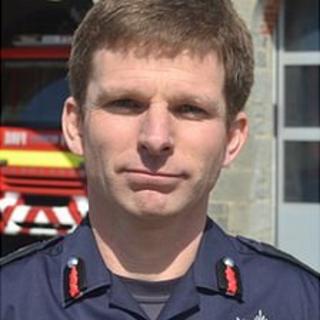 Guernsey's retained firefighters' section is being disbanded as part of a cost-cutting drive.
The part-time firefighters normally work 2.5 hours a week, but can be called upon to provide assistance for the full-time service when needed.
The Home Department estimates cutting the 12-man unit is expected to save £60,000 a year.
The move will not affect the 10 retained firefighters employed in Herm, where there are no full-time staff.
The announcement is an update to an ongoing review of Guernsey Fire and Rescue Service, which is part of a States-wide programme aimed at delivering £31m of savings from the government's annual budget.
Chief fire officer Jon Le Page said: "Although helpful at times of high activity or a major incident, the staff have very rarely been utilised in recent years."
'No longer essential'
He said all the retainers had full-time employment elsewhere and only nine employees were affected as three staff who left since the review started had not been replaced.
Mr Le Page said the unit was established in 1975 when there were 36 full-time firefighters, but the service had grown to 52 full-time staff and no longer relied on the retained section.
Herm's retained unit was introduced in 2001, replacing the island's voluntary fire service, with the aim of providing first response to any emergencies while crews travel from Guernsey.
Mr Le Page said the retained unit in Guernsey was "no longer essential to the safe running of the service", adding it was "a nice to have, rather than a need to have".
He said if needed the Guernsey Airport Fire and Rescue Service, the Civil Protection Volunteers and the fire services in Jersey and Hampshire could provide support.