States of Alderney prepares a strategic plan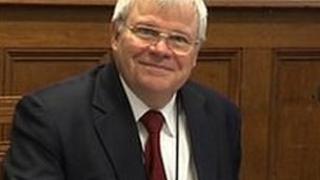 The States of Alderney is preparing a strategic plan of the vision and priorities for the island.
Paul Arditti, chairman of the Policy Committee, said phase one of the plan was now complete.
He said the wording of the draft plan had been agreed and would now be sent out for public consultation.
He said next week a leaflet would be sent to households and businesses in Alderney, followed by a fuller document before a public meeting on 29 April.
The plan came about after a report by Stephen Taylor, the former director with the UK Audit Commission, recommended introducing "a more robust strategic planning process" in Alderney.
Mr Arditti: "This is clearly an important piece of work for Alderney, and one which has significant implications for the way the political and executive arms of the States will work in the future.
"If we get this right we will be able to better take advice from our fellow residents, formulate our plans, execute them and explain what we have done and why, and be able to drive efficiency in the way those plans are delivered."