Guernsey tax, pensions and benefits review begins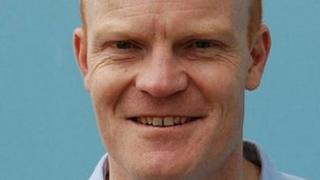 A two-year review of Guernsey's tax, pensions and benefits system has begun.
The Treasury and Resources and Social Security Departments want to find the most effective way of providing for Guernsey's ageing population.
A Policy Council report from last year forecast that the number of pensioners living on the island will double in 20 years' time.
A two month public consultation will ask for views on the way the States collects tax and pays benefits.
Deputy Gavin St Pier, Treasury and Resources Minister, said: "This consultation is the chance for everybody to have their say on how we plan for the future.
"It is the first time that the two departments have worked together in this way, and the first comprehensive review of tax and benefits and how they interplay."
He said the aim in Treasury and Resources was to ensure the tax burden was appropriate and reasonable for all Guernsey's taxpayers.
The minister said the review will make recommendations to introduce more equity, fairness and sustainability into the personal tax regime, and how to support those who need it.
The closing date for the public consultation is 31 May, and public meetings will be held on 25 April and 1 May.