UK and islands' relations reviewed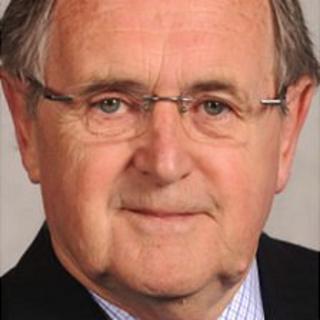 Moves to improve the relationship between the UK and the Crown Dependencies will be reviewed by the Justice Select Committee.
The Ministry of Justice has responsibility for relations with Guernsey, Jersey and the Isle of Man.
In 2010, the committee suggested changes to the ministry aimed at improving the relationship.
Sir Alan Beith MP, its chairman, said he wanted to see what had changed and how effective it had been.
He said the recommendations made three years ago included a call for UK departments to take more care over the possible impact on the islands of any changes to their legislation.
The committee said there should be more direct-dealing between ministries and the islands, rather than all correspondence going through the Ministry of Justice.
'Recommendations right?'
"It's only on matters of good governance, international relations and what we describe as good neighbour issues that they ought to become involved," Sir Alan said.
He said of the recommendations: "They've largely been implemented and the present minister Lord McNally... has sought to carry out most of our recommendations.
"There's one or two we didn't agree about, for example on how Guernsey is represented and the dependencies are represented in international negotiations where the UK is pursuing its own interests as well."
Sir Alan said the review aimed to establish "whether we made the right recommendations and whether they worked in practice".
'Resolving differences'
In recent years, areas where the relationship has been strained include the loss of Low Value Consignment Relief, which allowed certain items to be sent to UK VAT-free, the ending of reciprocal health agreements and the clampdown on tax evasion, the latest move being announced in the UK budget.
Sir Alan said: "There will always be these kind of issues given that Guernsey operates a different tax regime and caters in different ways to different financial markets.
"There was a particularly bad experience of changes to reciprocal health arrangements... which was a particular example of how not to do it.
"We analysed that in some detail, we wanted to make sure that when these issues come up, as they will, there's a reasonable way of arguing out and resolving differences."
During the review, the committee plans to speak to officials from the Ministry of Justice and the islands, but will also accept written submissions before midday on 10 May 2013.