Sark shipping consultation begins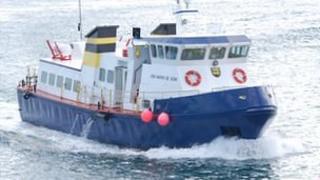 A licensing system for commercial vessels operating to and from Sark has been opened up to consultation.
The system, under which the lieutenant governor issues licences, came into effect at the start of the year.
The licences were brought in to help protect the island's passenger and freight service provided by Isle of Sark Shipping.
Current operators and anyone thinking of servicing the island have been invited to respond to the consultation.
Major Marco Ciotti, from the lieutenant governor's office, said: "The aim is to create something that will benefit both the operators and Sark wherever reasonably possible."
The policy covers vessels carrying out an act of trade, which is landing passengers or cargo, with crew members' own cargo being among the allowed exceptions.
Conseiller Andrew Cook, chairman of the Sark Shipping Committee, said: "Of course Sark remains freely accessible to private pleasure vessel owners and operators making personal trips.
"Licensing only applies to those specific vessels covered by the legislation operating passenger or cargo shipping services to Sark."
Copies of the draft policy are due to be sent to all existing shipping licence holders and other known interested parties and feedback must be received by 8 April.