Guernsey waste strategy 'will be up and running by 2015'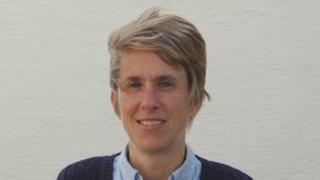 All elements of Guernsey's waste strategy are due to be up and running by the end of 2015, the public services minister says.
Paul Luxon's comment came after concerns were raised by deputies and parishes about a lack of information about its development.
The Public Services Department said it would release more information soon.
The States decided in February last year to increase recycling rates to 70% and export the remaining waste.
This followed two previous decisions - in 2003 and 2010 - to cancel plans for waste-to-energy plants.
It is estimated the island's only remaining landfill site at Mont Cuet will be full by 2022.
Public Accounts Committee chairwoman Heidi Soulsby said she was reassured progress was being made.
Contract concerns
Meetings have been held by the department this week to bring deputies up to speed with progress on the strategy.
Deputy Soulsby said she thought keeping those interested informed "doesn't need a lot of time".
She said: "Just a little bit [of information] can help keep things running smoothly."
She added she still had concerns about the length of time it would take to implement any changes to waste services.
She said: "I do understand it's a challenge. The States do not work at a lightning pace, and any legislation changes can take two years.
"They're getting there, but my concern will be when they are considering who does what - if kerbside recycling is contracted out, or they go to tender for composting or separation of waste work."