Guernsey commission demands more help for school PE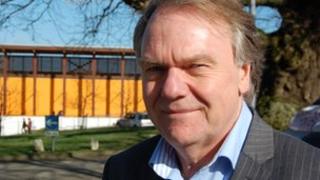 The Guernsey Sports Commission has called for more resources to be put into PE lessons in primary schools.
Graham Chester, the commission's operations director, said primary teachers were not being given enough training to provide adequate lessons.
"It isn't their fault - it's just the way those courses are run," he said.
The Education Department said independent inspections had highlighted PE lessons as a particular strength in many local primary schools.
A spokesman for the department said it had benefited from a good relationship with the commission and that teachers were learning from specialists who had been brought over to the island specifically for training purposes.
Mr Chester said the current provision of PE teaching was not sufficient and he was having to turn to private sponsors to help fund the commission's work in schools.
The commission already provides hands-on support for teachers running PE classes through half of the school year.