Guernsey girl's quad bike death ruled accidental
30 January 2013

From the section

Guernsey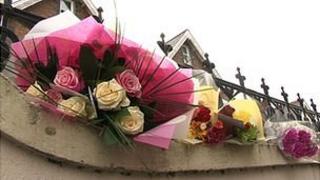 The death of a young girl who died after being hit by a quad bike rider in Guernsey was accidental, a coroner has ruled.
Mai-Lea Falla, seven, a pupil at Vale Junior School, suffered a severe head injury when she was hit in Summerfield Road last November.
The school girl, who was carol singing with a friend, ran out from behind a lorry into the road.
The quad bike rider did not have enough time to brake, the coroner was told.
The inquest heard that a sewage cart driver had seen the two girls and was checking his rear view mirror when he drove past.
He saw Mai-Lea run out from behind his lorry into the path of the quad bike.
In a report, the coroner said: "The quad bike rider saw Mai-Lea but did not have time to brake or take any avoiding action and hit her."
Sgt Martyn Bougourd, a police collision investigation officer, said he calculated that the quad bike had been travelling at 32mph, within the 35mph speed limit for the road.
A report for the coroner also stated that the noise of the sewage cart may have obscured the noise from the approaching quad bike.