Guernsey aquarium thief used fish to win competition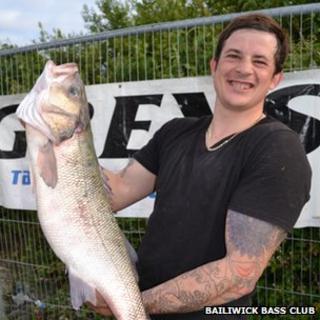 A man who stole a fish from an aquarium in Guernsey and used it to win a fishing competition has been given 100 hours of community work.
Matthew Andrew Clark, 29, stole the 13lb (5.9kg) bass from the aquarium in St Peter Port and used it to win the £800 first prize.
The town's magistrate was told the fish took top honours at the Bailiwick Bass Club competition in July 2012.
Clark, of St Sampson, admitted theft and fraud at an earlier hearing.
He had initially denied stealing the fish from the aquarium in La Vallette, but later changed his plea.
Passing sentence, Judge Philip Robey said his acts had been "mean to the aquarium and anglers".
Clark's advocate, Sam Maindonald, said her client regretted stealing the fish and that he was at a loss to explain why he had done it.
As well as community service, Clark was discharged on condition of taking an oath of good behaviour for two years.
He faces a jail term if he breaks the terms of the discharge.