Guernsey's Footes Lane improvements agreed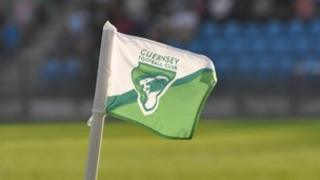 A perimeter fence and turnstiles will be built around Footes Lane to ensure the ground meets crowd control rules.
The Culture and Leisure Department, which owns the ground, has been granted planning permission for the work.
Planners ruled the timber fence would need to be painted black to reduce its visual impact.
It followed concerns Guernsey Football Club may be relegated as the ground does not comply with Football Association regulations.
The Football Association requires pitches at non-league pyramid step five level, at which Guernsey FC play, to have a perimeter fence around them.
The pitch is owned by the States and is also used by sporting clubs including the island's athletics club and the Guernsey Rugby Club.