Image rights laws are passed by the States of Guernsey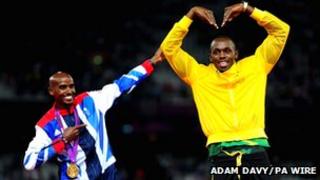 In a world first, the States of Guernsey has passed legislation aimed at protecting people's image rights.
The laws allow celebrities to register their voice, mannerisms, expressions and names, as well as pictures, videos and recordings.
John Ogier, Guernsey's Registrar of Intellectual Property, said there had been a high level of interest in the move from industry professionals.
He said the laws could protect the rights of current and aspiring stars.
Mr Ogier said the measures could be used by well-known figures in the fields of sport, entertainment and science.
He added: "It's not restricted to people who are already famous.
"It could be useful for those aspiring to be sports stars... a 'hope insurance'.
"They will have control of their registered personality from the beginning of their career."
'Tantamount to theft'
One sporting personality who has already given his support to the initiative is Guernsey racing driver Andy Priaulx.
The three-time former World Touring Car Champion said in February 2012 that his image had been used by organisations to make money without his permission.
He said he saw that as tantamount to theft and that he welcomed Guernsey's move to become a world centre for protecting image rights.
Mr Ogier said the terminology in the legislation had in part been derived from Norman French - the parent language of Guernsey French.
He said: "Fundamental is the registered personality - we use the term 'personage', which is a Norman French term."
He said various categories of people could be covered by the law. These include dead people, joint personalities, teams, bands and corporate personalities.
Mr Ogier said in February 2012 that the new laws could provide the island's creative and financial industries with a wide variety of business opportunities.
However, this view is not shared by everybody in Guernsey.
Annie Machon, a civil rights campaigner, said in March 2012 that islanders' access to information could be curtailed.
She said this could, in turn, have a detrimental impact on the local finance industry's ability to operate.
Mr Ogier claimed he had addressed these concerns at the time and said the laws had been carefully constructed to protect the interests of the public and the reporting freedom of the media.
International Reach
The island's Registrar of Intellectual Property said there had been a good interest in the legislation and there were plans to market the idea internationally.
He said that although Guernsey legislation could not be enforced on another jurisdiction, the laws would have an international reach.
He added that image rights could be given effect in foreign courts as a result of contracts signed by personalities, or could be brought to Guernsey courts through the local legislation where there was an infringement in the Bailiwick.
Mr Ogier said he anticipated that registrations would develop as the initiative settled in and found its place.
David Evans, Director of IP for Guernsey legal firm Collas Crill, gave his support to the new law.
He said: "It is about time that IP legislation caught up with what society values - image rights are an important asset class.
"Guernsey is very good at looking after people's assets."